The White Worker is the official publication of the American Nazi Party and the voice of Twenty-First Century American National Socialism for the Working Class.
Will you join us? Will you join our ranks to help us grow, expand, and fight for our future? Will we, as a Folk, even have a future? That decision is in your hands. We aren't hooligans or hateful people. There is no malice in our hearts. In fact, we often turn away people that come across as hateful or nasty.
Below you'll find some samples of our previous issues.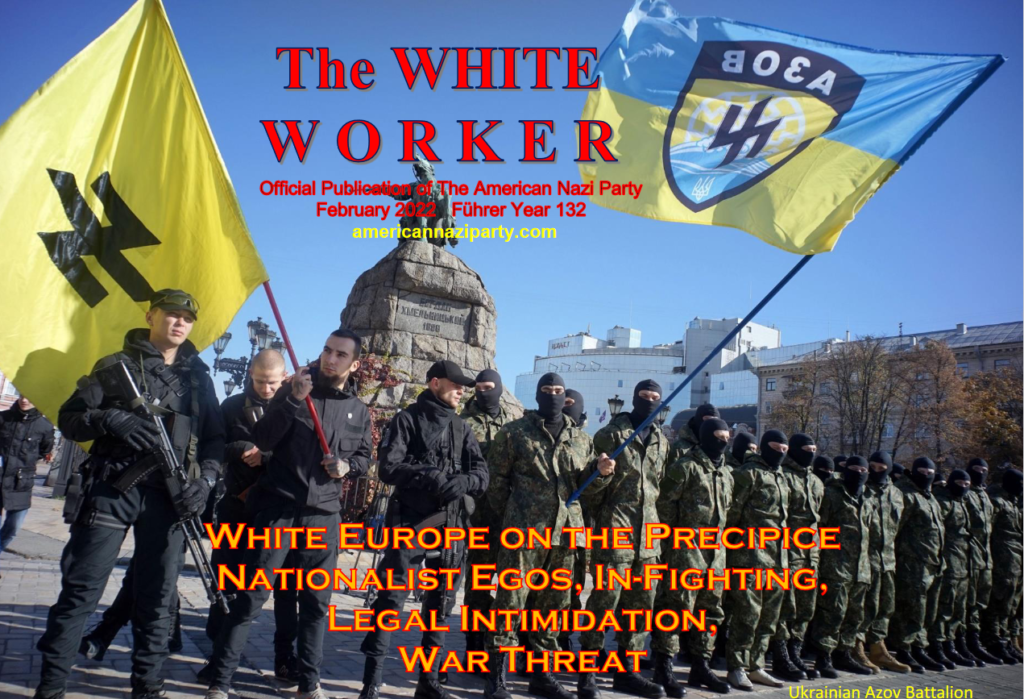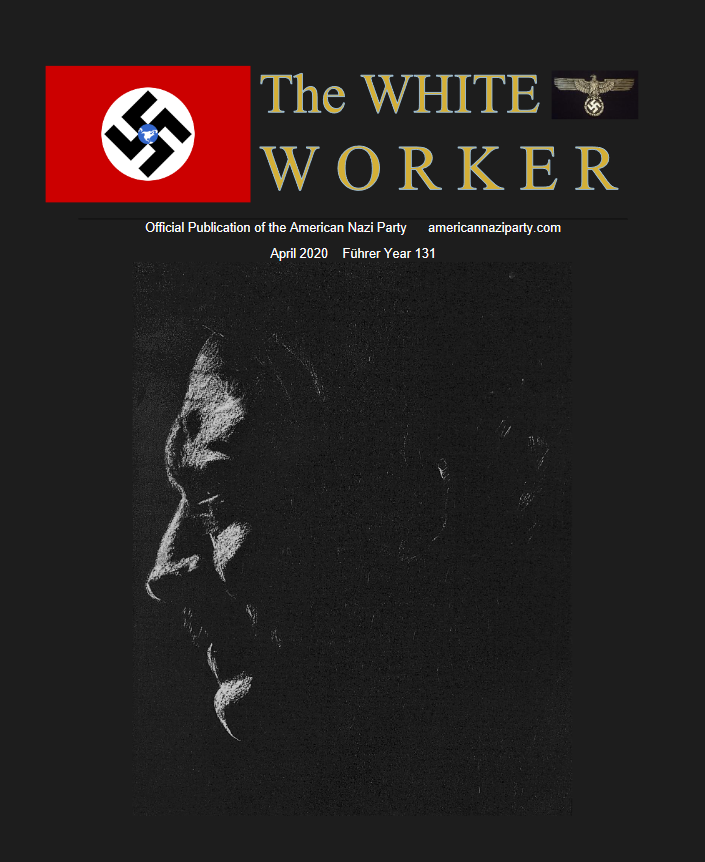 ---
We're regular folks just like you and don't associate with people that we wouldn't invite to our home for dinner. We're genuine and sincere. This corrupt judeo-capitalist system is literally killing us, and we have had enough. There is a much better way forward and we are fighting hard for our beliefs.
Join us and get involved. Don't be a spectator on the sidelines as there is so much work to be done!
"We must secure the existence of our people and
a future for White children."
–The 14 Words–
Anti-racism is just a code word for anti-White!