It is not cheap to maintain our operations, and we rely entirely on your financial support. 100% of the funds we receive go back into the struggle; we never pocket a penny.
We greatly appreciate everything sent to us, and wanted to make this page to make it as easy as possible for anyone to contribute to the National-Socialist struggle here in the United States.
The first way to donate anonymously is through GabPay ( https://gabpay.live/ ).

Once you get set up, Go to "Send/Request", type in a dollar amount, select "send anonymously" (if you want) and then "manually enter recipient" to send to [email protected] as seen below.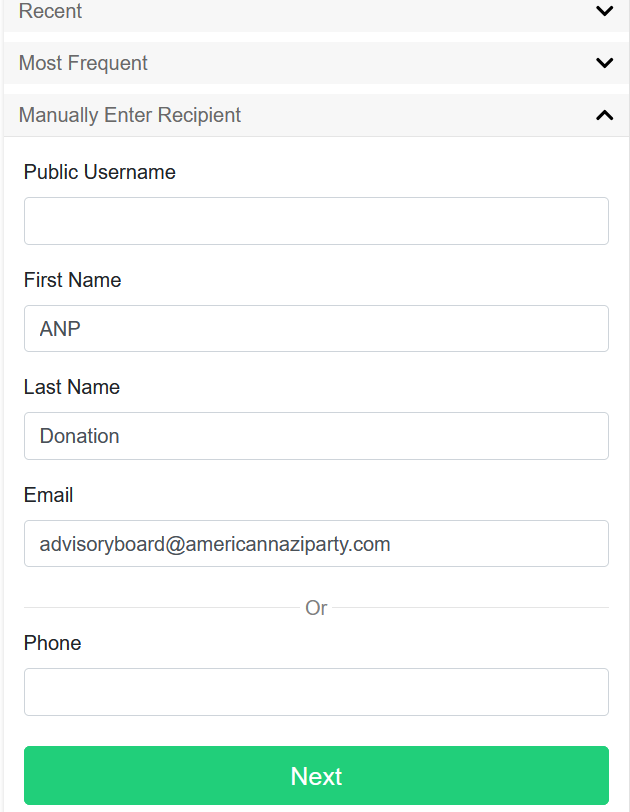 The other way to donate is to send well-concealed cash (no checks, no money orders) to our PO Box:
ANP
PO Box 536
Berlin, NH 03570-0536
Of course, if you are sending in dues or ordering merchandise we will need contact information.
Again, we appreciate every donation we receive and your financial support enables us to send outreach material to activists all over the country, pay webhosting bills, support activists running for local office, and much more.