Comrades, as this is my last report before Christmas, I would like to tell you my favorite Christmas poem.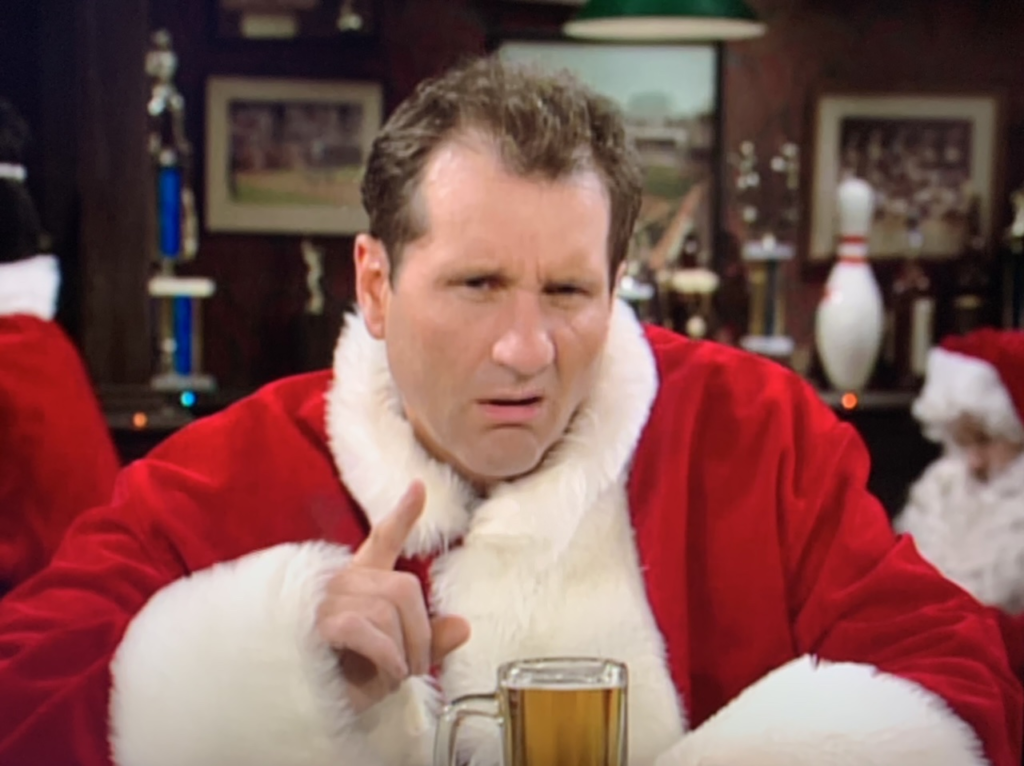 'Twas The Night Before Christmas
By Al Bundy
'Twas the night before Christmas, and all through the house
No food was a stirrin'. Not even a mouse.
The stockings were hung round dad's neck like a tie,
Along with a note that said, "Presents – or die!"
But this year dad had money in the bank.
But the bank closed up early. Now dad's in the tank.
When all of a sudden Santa appeared
With a sneer on his face and booze in his beard!
"Santa," I said as he laughed merrily.
"You do so much for others. Do something for me!"
"Bundy," he said. "You only sell shoes.
Your son is a sneak thief, your daughter's a flooz!"
"Ho-ho!" Santa said. "Shall I mention your wife?
Her hair's like an A-bomb, her nails like a knife!"
As he turned to leave, that fat piece of dung,
He mooned me two times and stuck out his tongue.
And I heard him exclaim as he broke wind with glee,
"You're Married: With Children. You'll never be free!"
Have a safe and happy Christmas and please be responsible. Don't drink and drive. You can't help the cause if you're dead or rotting in jail. Hail Victory!
Dan Schneider
Deputy Chairman
American Nazi Party